Kaitlin Ahem of NY Metro Parents interviewed Jo-Ann  about her secrets for getting kids to eat healthy and Jo-Ann shared her delicious recipe for Greenmarket Vegetable Chowder: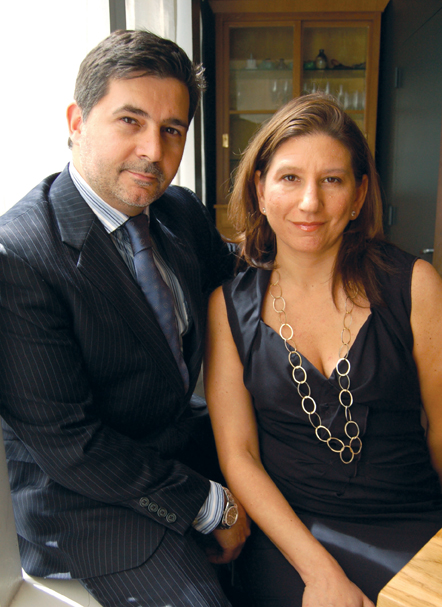 Marco Moreira and Jo-Ann Makovitzky
own two restaurants in Manhattan,
serving foods  inspired by trips
to the greenmarket.
Jo-Ann Makovitzky's life revolves around food. The New York City native began planning her culinary career at a young age, becoming a chef's apprentice at age 15 and later attending the Culinary Institute of America. In 1985, she claimed the title of first female cook at La Caravelle, one of the city's classic French restaurants that recently closed. It was also food that brought Makovitzky and her husband together—she met Marco Moreira during a stint at Dean & DeLuca, and the pair now own two restaurants of their own near Union Square, including the American-European infusion destination called Tocqueville, which features fresh, local ingredients from the Union Square Greenmarket.
In addition to chef and restaurateur, Makovitzky is mom to 9-year-old Francesca—another job that puts her foodie know-how to work. We sat down with the Manhattanite to glean her wisdom on getting kids to love healthy, local, and sustainable food.